Repeat Prescriptions
Repeat prescriptions can be ordered by:
Telephone (08:30 – 12:00)
Posting the 'tick sheet' in the box in surgery
Online (following a simple registration)
PLEASE NOTE: A minimum of two working days are required to process your request and have your prescription ready for collection. If you have your prescription sent directly to the chemist please check with them how long they require before collection.
Repeat prescriptions can be ordered upto a week in advance of their due date.
If you would like a chemist to deliver your prescription please contact the chemist directly to make arrangements.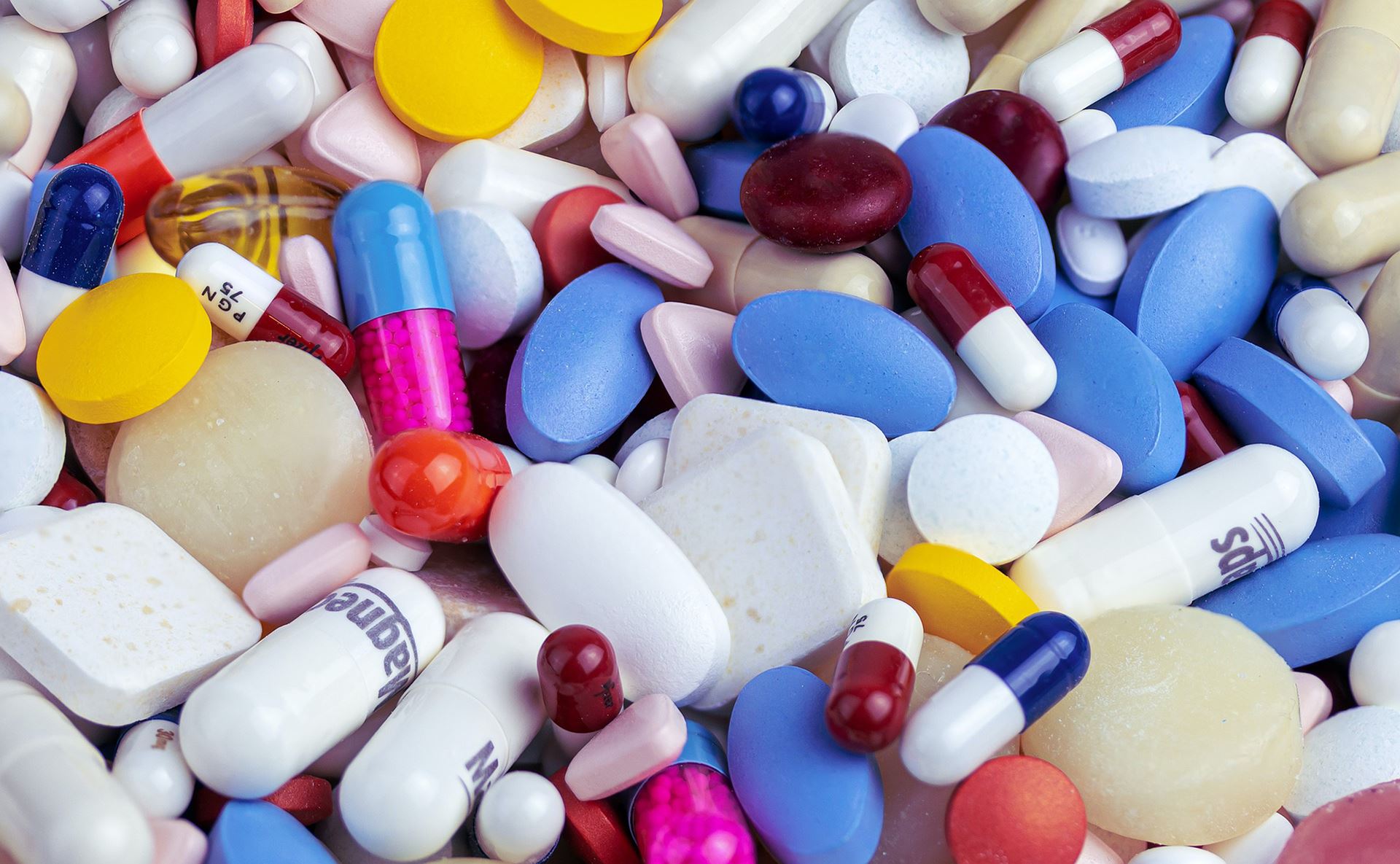 Medication Reviews
Patients on repeat medication will be asked to see a Doctor, Nurse Practitioner or Practice Nurse at least once a year to review these regular medications and notification should appear on your repeat slip.
Please ensure that you book an appropriate appointment to avoid unnecessary delays to further prescriptions.

NHS App - Repeat Prescriptions
Did you know you can manage repeat prescriptions from your (surgery/practice name) in the NHS App?
You can easily choose where your prescriptions are sent. So, if you know you'll be away from home or you are moving home, you can change your nominated pharmacy from within the app.
You can also order your prescription at any time that suits you. There's no need to wait to join a telephone queue or wait until the GP surgery opens.
It's easy to use, and, if you hit a snag, you can go to 'help' in the top right-hand corner of the app or visit www.nhs.uk/helpmeapp. Find out more about the NHS App at www.nhs.uk/NHSapp
Could a Pharmacist Help?
Every year, millions of us visit our GP with minor health problems that our local pharmacist could resolve.
It is estimated that every year, 50 million visits to the GP are made for minor ailments such as coughs and colds, mild eczema and athlete's foot.
But by visiting your pharmacy instead, you could save yourself time and trouble. Instead of booking and waiting for a GP appointment, you can visit your local pharmacist any time – just walk in. All pharmacists can recognise many common health complaints. They can give advice or, where appropriate, medicines that will help clear up the problem.
If your problem is more serious and needs the attention of a GP, your pharmacist will recognise this and advise you to see your GP instead. What's more, many pharmacies are open in the evenings and on the weekends. If everybody went to a pharmacist with common health problems, more time would be freed up for our GPs. This might make it easier to get a convenient appointment with your GP next time you need one.
So, if you have a common health problem, a trip to your local pharmacy is an option.
To see a range of conditions your pharmasist can help with visit NHS Choices.
Free Prescriptions
Some pharmacies run a minor ailment service, which means they can supply medicines for certain conditions (such as those listed above) on the NHS.
If your pharmacy runs a minor ailment service for eczema, for example, it means your pharmacist can supply medicines for this condition and you'll only pay the standard prescription charge. If you're exempt from paying prescription charges – for example, because you're over 60 – you won't pay for the medicine at all.
Electronic Repeat Dispensing
The practice is in the process of switching patients whose medical condition is described as stable by the GP to repeat dispensing.
Repeat dispensing is a new way of getting your medicines without having to ask the GP for a prescription each time.
Your GP or prescriber will authorise a number of electronic repeat prescriptions. These electronic repeat prescriptions will then be supplied to you by your pharmacy at regular intervals. Your GP will make sure it is safe for you to get your medicines in this new way. Not all medicines can be supplied on a repeatable prescription. If you feel you may be suitable to switch over to repeat dispensing please speak to reception.
The pharmacist will be looking after your batch prescription forms for you, and he/she will get you to sign a batch prescription each time you go to pick up your medicines.
When you need more medicines, you can collect this from your pharmacy you do not need to order your prescription from your GP (Until the batch of prescription has run out). Before you prescription is dispensed, the pharmacist may ask you some simple questions relating to your medication.
If you don't need all of the medicines on your prescription, let the pharmacy staff know, so that they only supply the medicines you need. This will help to reduce waste and save the NHS money.
When your pharmacy supplies your final electronic repeat prescription in the series that your GP has authorised, they will advise you to contact your GP practice. Your doctor or practice nurse may want to see you to review your medication before they will authorise more electronic repeat prescriptions.
If you are going on holiday, speak to your pharmacist well in advance of your travel date. Depending on how your prescription is written it may be possible for you to collect your medication in advance. Alternatively the pharmacist may speak to your doctor to help arrange a supply of medicines for you.
If you pay for your prescriptions, you will have to pay a prescription charge for each item you get a prescription dispensed. You may find that a prescription pre-payment certificate could save you money. Ask your pharmacist for details.
Prescription Fees
Help with NHS costs
In England, around 90% of prescription items are dispensed free. This includes exemptions from charging for those on low incomes, such as:
those on specific benefits or through the NHS Low Income Scheme
those who are age exempt
those with certain medical conditions
More information is available at NHS Choices
NHS Charges
These charges apply in England only. In Northern Ireland, Scotland and Wales prescriptions are free of charge.
Prescription (per item): £9.65
12-month prepayment certificate (PPC): £111.60
3-month PPC: £31.25
If you will have to pay for four or more prescription items in three months or more than 14 items in 12 months, you may find it cheaper to buy a PPC.
Telephone advice and order line 0845 850 0030
General Public - Buy or Renew a PPC On-line
There is further information about prescription exemptions and fees on the NHS website.