Patient Participation Group
Would you like to be more involved in your GP Surgery and help to ensure that patients get the best possible service?
ASK ABOUT JOINING OUR PATIENT PARTICIPATION GROUP
A Patient Participation Group, or PPG, is a volunteer group of patients who work collaboratively with GP staff to help plan and improve practice services by ensuring that the patient perspective is always represented.
If you are interested in becoming a member please print and complete the form and return it to the surgery. Forms can also be returned by email to kirstie.hornsey@nhs.net.
Our Terms of Reference can be found here.
Our Code of Conduct can be found here.
The Aims of the Patient Participation Group
To offer opinions in a constructive manner and to put forward ideas on behalf of other patients.
To improve the provision of health care.
To improve communication between surgery, patients and the wider community about matters concerning the surgery and health in general.
To provide assistance in development of new services.
To encourage a spirit of self help and support amongst patients to improve their health and social care.
More guidance on PPGs can be found here.
Patient Practice Group Minutes Archive
Getting Your View
The group would like to contact patients on occasion by email and/or text so that they can obtain the views of the widest group of patients possible. We would like to obtain your email address and mobile phone number to do this. Please complete the Patient Contact Form to provide your consent for this.
Next PPG Meeting
Our next PPG meeting will be held on Monday 5th February 2024 at 6pm. If you are interested in joining the PPG please do contact us, you are very welcome.
Minutes from Patient Participation Group Meetings
Members of the PPG sharing information and meeting patients at the surgery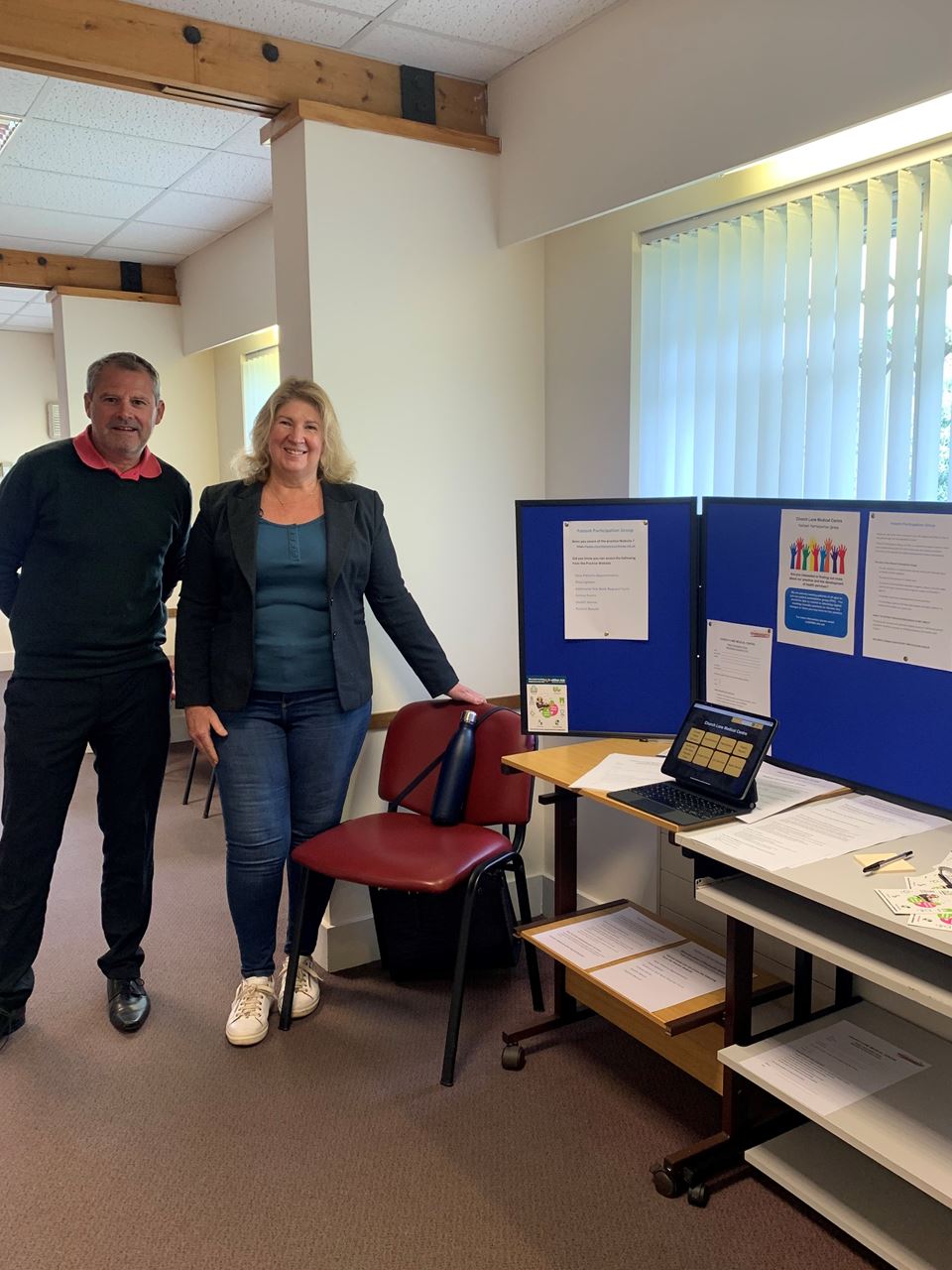 PPG Members
Current PPG Members Include:
Kathryn Drayton (Vice Chair)
John Berry
Hasna Bibi
Walt Senior
Yvonne Thompson
Joan Wilkins
David Whitely